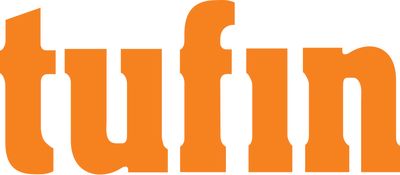 Tufin®, the leader in Network Security Policy Orchestration, allows enterprises to streamline the management of security policies across complex, heterogeneous environments. Serving over 2,000 customers, Tufin's network security automation enables enterprises to implement changes in minutes with proactive risk analysis and continuous policy compliance. Learn more: www.tufin.com
Checkmarx is an Application Security software company, whose mission is to provide enterprise organizations with application security testing products and services that empower developers to deliver secure applications. Amongst the company's 1,000 customers are 5 of the world's top 10 software vendors and many Fortune 500 and government organizations.
eSec Forte Technologies is a CMMi Level 3 certified Global Consulting and IT Services company with expert offerings in Information Security and Enterprise Applications. We work with MNC's, Government and Emerging Companies and have been rated as one of the leading Service Provider in Information Security and Enterprise Application Space.
San Francisco–based No Starch Press has published the finest in geek entertainment since 1994, covering topics like hacking, science, math, LEGO, and programming for all ages. Our titles have personality, our authors are passionate, and our books tackle topics that people care about. For more information, please visit https://www.nostarch.com.
For almost 40 years, O'Reilly Media has provided technology and business training, knowledge, and insight to help companies succeed. Our unique network of experts and innovators share their knowledge and expertise through the company's Safari training and learning platform and at O'Reilly conferences. As a SaaS learning platform, Safari delivers highly topical and comprehensive technology and business learning solutions for millions of users across the enterprise, consumer, and university channels. For more information visit oreilly.com.
Peerlyst is building a community where information security pros can team up for a better future—for themselves and their enterprises. Home base for security leaders, Peerlyst is where you go to find knowledge and learn from experts, as well as to build your own professional reputation by sharing what you know. Whether you want to spread news, ask a question, create a resource, or share expertise and product insights, Peerlyst gives you an audience of more than half a million security professionals.
The OWASP Delhi Chapter meetings are FREE and OPEN to anyone interested in learning more about information security. We conduct regular (mostly monthly) meetings covering Noida, Gurgaon, and Delhi region.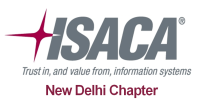 Nearing its 50th year, ISACA (isaca.org) is a global association helping individuals and enterprises achieve the positive potential of technology. ISACA equips professionals with the knowledge, credentials, education and community to advance their careers and transform their organizations. ISACA offers world renowned certifications including CISA, CISM, CRISC, CGEIT and CSXP.ISACA leverages the expertise of its half a million engaged professionals in information and cyber security, governance, assurance, risk and innovation, as well as its enterprise performance subsidiary CMMI Institute, to help advance innovation through technology.ISACA has a presence in 188 countries, including more than 215 chapters around the globe and offices in both the United States and China.