BSides Delhi is excited to bring a full day "Bounty Range" track for both aspiring and experienced Bug Bounty hunters who want to increase their impact and learn more ways to maximise the pay outs. The "Bounty Range" track starts with a workshop on how to start with Bug Bounties and Bug Hunting techniques followed by hands on practice on a private program created specifically for BSides Delhi on Bugcrowd. Participants can use the skills learned during the workshop to find bugs in the private program designed by the Bugcrowd team on their platform.
The track aims to give participants with basic web application security skills the knowledge on seeking bugs in bug bounty programs and try the skills learned on a mock program hosted by Bugcrowd. Basic Web Pen Testing skills are a requirement for participating in this track.
The bugs on the BSides Delhi program on the Bugcrowd platform will closely align with the trends seen in bug bounties.  There will be interesting giveaways and LOTS of prizes to everyone who submits a valid bug.
Schedule:
1100 Hrs – 1300 Hrs: Bug Hunting Workshop
13:30 Hrs – 16:30 Hrs: Live Hunting on BSides Delhi program on Bugcrowd
How to Participate:
Total Number of Seats: 25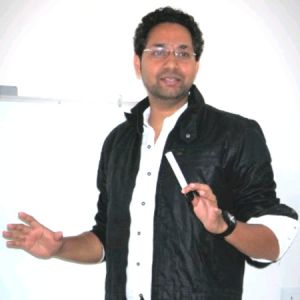 Abhinav Mishra
Penetration Tester, Information Security Researcher
Hosted By: Abhinav Mishra
Abhinav is a hacker by heart, an offensive security professional at the job and the founder of an Information security firm, Enciphers. He also has been an active bug bounty hunter since 2015. Mostly active as a part of Synack Red Team and Cobalt core teams.
Abhinav has given several workshops and talk in Null meets and security conferences. He loves to share his bug bounty skills to help other who wants to develope a career in this field. You can find him on twitter @0ctac0der.